On the FIAT Dino Yahoo group, juha is making up some water pump housings for the 2.0 cars, here are some picstures along with his comments.
Contact him for more information, not me.
Some pics of the casings. They are unmachined at this point. The surface
finnish with casting is not as good as original, but can be polished with
time and patience..

Price 250 euro for machined unit. If I can sell more of these, we all
will benefit it. In that case I can lower the price.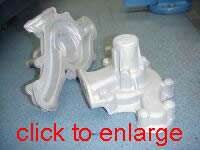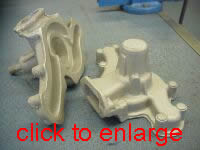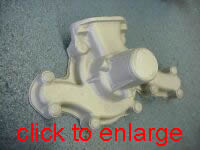 Here are more pictures now that the machining has been done, its looking REALLY GOOD !!! you need one of these for YOUR car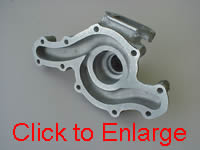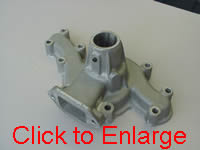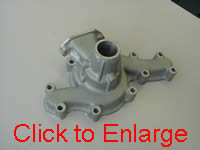 ---
No more leaks and no more corrosion.